Dressing Up Dinner
November 27, 2010
I mentioned earlier this week that J-Snap and I have just settled into new digs.  These new digs involve a lovely large common space we use as our living room-dining room combo.  This involves me pining for places to put things on display.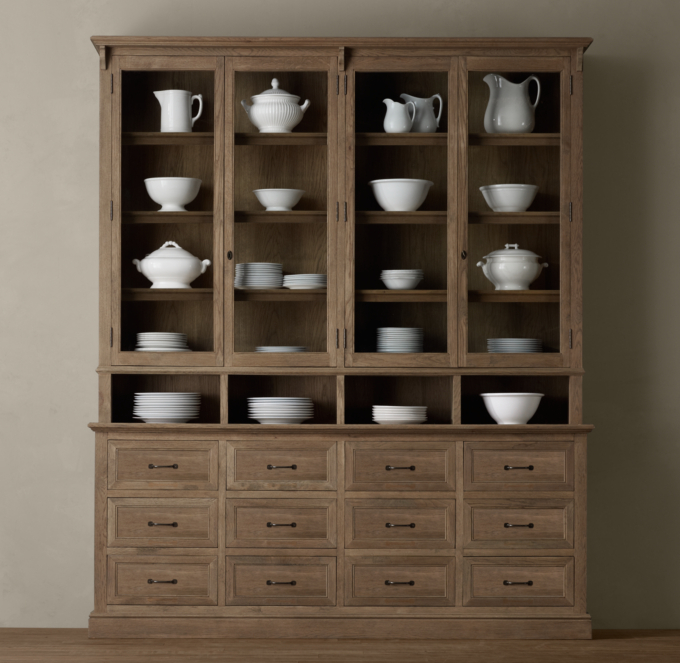 I've been pipe dreaming about this beautiful hutch (as I know it, on the website it's called "Apothecary Display Cabinet") all week.  So I thought I'd share it.  This is something worth tucking my tips away for until it comes into fruition.
Emily & I always have agreed that it's better to save fastidiously for something fabulous rather than settling for something sub-par to your desires.  Thankfully, J-Snap feels the same so we don't have to rush out to purchase things we will just want to replace down the road.
In the meanwhile, a good friend has donated a beautiful dining room table to my cause and my house is definitely becoming a home.  One small project at a time!
~Waters
(Photo via Restoration Hardware)